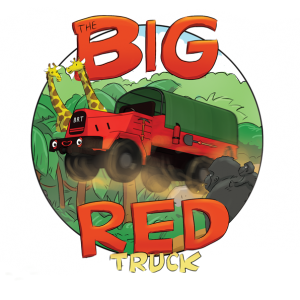 Join The Big Red Truck on his adventures through the African jungle and explore the enchantment and challenges of an extraordinary and magical continent with him.
The Big Red Truck is reluctant to help the other trucks that are stuck, in the rainy season mud. He is too busy to stop as he has better things to do.
The giraffes, gorillas and lions beg him to help but to no avail. In the end, the elephants block his way but what will the Big Red Truck do?
Will he turn about and help pull the other trucks out?
Or will he continue on his way leaving the trucks stuck and the school without books and the hospital without medicine?
The book is aimed at children aged between three and seven years old although in readings has captivated a wide-ranging audience, including teachers and parents, who have appreciated the educational and moral aspects of the book.
BOOK: ISBN 9781539229537